Jodi Pirtle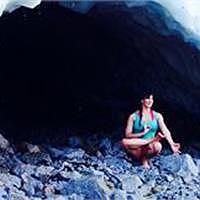 Jodi Pirtle has been practicing yoga and meditation for many years with roots in Ashtanga Yoga and Mahayana Buddhadharma. Jodi's practice continues to evolve with the intention of consistency and balance in tune with shifting internal needs and external seasons. Jodi participated in a 200 hour RYT training with Kimberly Dahlmann in 2012 and studied Ayurveda with Betty Moylan at Yoga East in Portsmouth, New Hampshire. Jodi returned to Juneau in 2013 and continued her practice with Jodee Dixon and Stephanie Quigley. Jodi is inspired by many teachers along her path who are wonderful examples of living your practice and loving the 8-limbed yoga that is Ashtanga.
Jodi Pirtle instructs the following:
Ashtanga Yoga classes flow through a sequence to get you focusing on breath, building strength, concentrating inward and forgetting everything else. We follow the brilliant Ashtanga Primary and Second series, sometimes splitting the series or spending more time on a particular posture or aspect. On occasion exploring and learning techniques to find a change in areas that are stubborn. This is much more than physical exercise, through moving our bodies we reveal areas and habits that need balancing and resolve.