Lane Flanick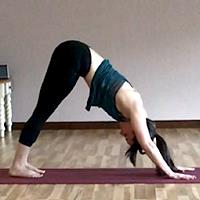 Lane has been a fitness enthusiast throughout life. Certified personal trainer since 2011 specializing in yoga with a mind/body certification through ACE. She has always been drawn to full body functional training, so it is no surprise yoga has been a preferred activity. She received her RYT200 in May, 2017. After training with Jodee Dixon at The Yoga Path, Ashtanga yoga quickly became more than just exercise for Lane. The Ashtanga yoga was a game changer and changed her life for the better, forever. With the love of her own consistent personal practice, Lane is full of inspiration and eager to share the gift of yoga with others.
Lane Flanick instructs the following:
Moving hips and spine incorporates core work in this class. Enjoy connecting with your breath as you find steadiness and comfort in your expression of each posture.