Corinne Bullick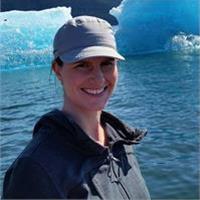 Corinne Bullick is a NASM Certified Personal Trainer, CrossFit Level 1 trainer, as well as a Licenced Massage Therapist. Corinne's 14 years of experience in massage therapy was a major asset when she expanded her horizons in 2013 to the world of personal and fitness training. Her main and preferred focus has always been working with athletes and all fitness oriented individuals to keep them healthy in their sport or activity, or assist in their rehabilitation. While she is passionate about overall strength and fitness, she is primarily focused on safe, effective and functional movement, which all begins with core stability and full mobility and range of motion. This is why she is also on the brink of becoming a Certified Movement and Mobility Specialist through the MWOD Institute. When she's not training or working, Corinne loves taking advantage of the many joys of living in Alaska, such as hiking, picking berries and fishing.
Corinne Bullick instructs the following:
Join us for a class learning how to use rollers and trigger therapy balls to release tension in your body. A selection of rollers and therapy balls will be provided.

Space is limited. Register to reserve your spot. Currently the class is maxed out at 12, if you have a foam roller to bring and use, the class will be open to more than 12.